Introducing the New England Claw
We created the New England Claw for those who like to open their bottles with style. Each ceramic claw is cast from an actual Maine lobster, with a chrome bottle opener attached to make each claw a functional work of art.

While each and every claw is unique, we offer several standard glaze styles so you can select the perfect claw to complement your kitchen, bar, or restaurant. For those with singular taste, we also routinely offer one-of-a-kind and limited release styles.

New England Claws are handmade in Bath, Maine, and shipped using environmentally-friendly packaging.
You can view our current style options below, and purchase your own claw on Etsy.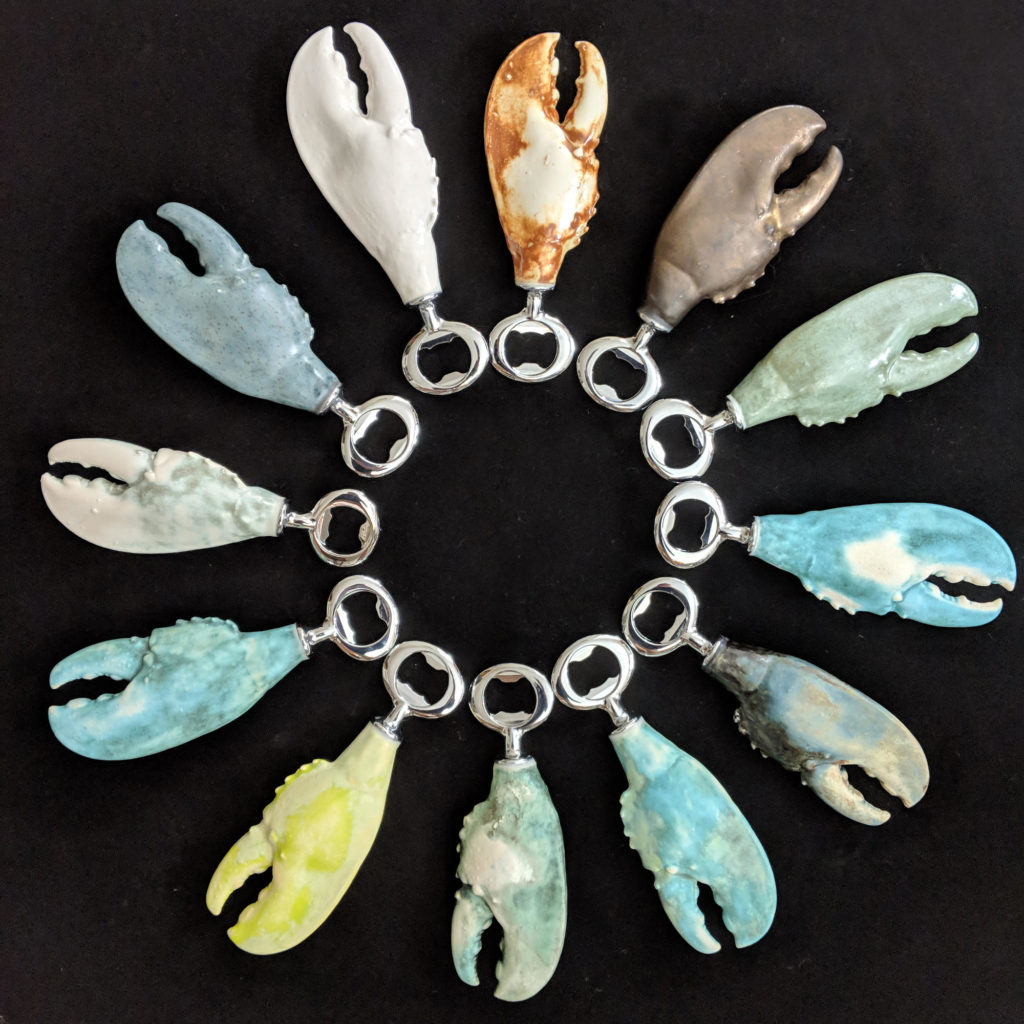 Looking for other handmade ceramic objects?
We are just getting started and will be releasing more products in early 2019. Please stay tuned!